SoArt Club, in addition to supporting artists and introducing them in international exhibitions, tries to help the growth and strengthening of civil society in Iran by designing and implementing numerous and diverse training courses.
SoArt Festival's Visual Arts Section Jury (2022)
William Oberst
William Oberst holds an MFA in painting from Stony Brook University and a Ph.D. in philosophy from Claremont Graduate University. He taught painting and drawing in the Stony Brook Art Department for more than a decade, as well as courses in the history of ideas for the university's Honors College.
In addition, he directed its Living Learning Centers organization and was the founding director of its University Scholars program for high-achieving students, for which he was awarded the Distinguished Faculty Service Award in 2002. Selected one of Today's Masters by Fine Art Connoisseur magazine, his paintings are in collections in Italy, Canada, and the United States. He maintains a studio-residence in downtown North Adams, Massachusetts, where he continues his art practice and research in the foundations of representational art.
For more information on William Obrest's background and works, you can visit his personal website at williamoberst.com.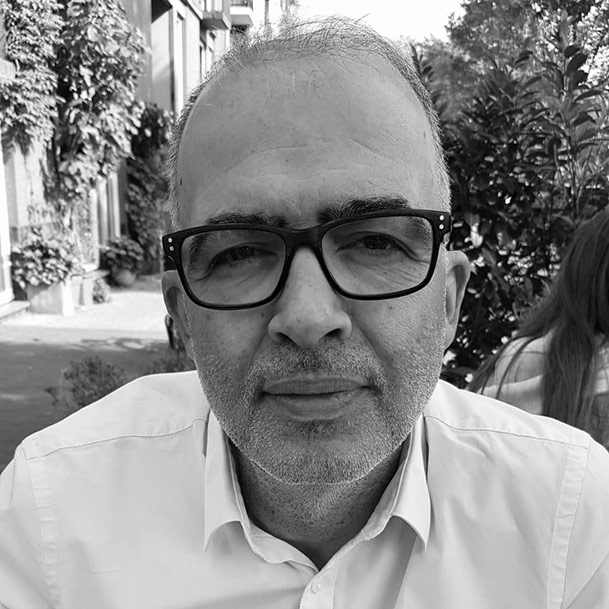 Kamran Ashtary
Kamran studied art at the Rietveld Academy in Amsterdam and at The Cooper Union for the Advancement of Science and Art in New York City.
His work has been shown in solo shows and group exhibitions in The Netherlands, Iran, California, and New York, as well as published in various books and magazines all over the world.
In addition, Kamran has designed and curated exhibitions in New York, California, Iran, and the Netherlands.
Kamran is also the designer and editor of the 2010 book, Hope, Votes & Bullets, a co-author of the blog View from Iran (viewfromiran.blogspot.com), and the book Iran: View from Here. His photographs of Iran were published in the book, Iran Ist Anders, published in Switzerland.
His most recent book is Connecting Memories, a collection of photographs, illustrations, and essays documenting his research into the Holocaust.
Website/Portfolio:  www.kamranashtary.com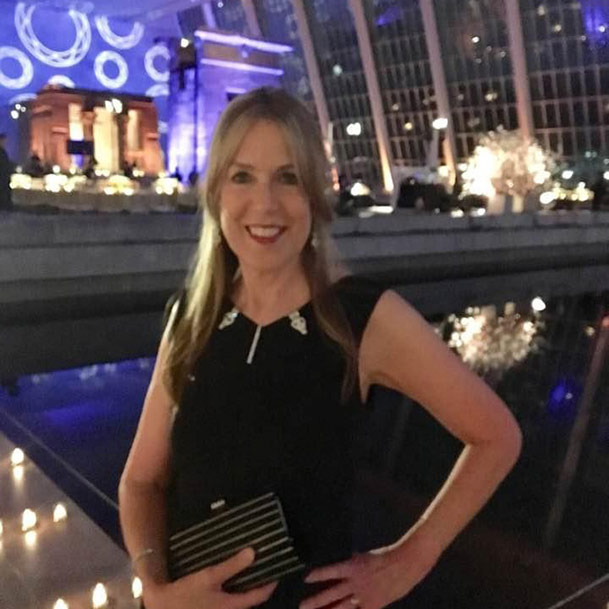 Olga M. Davidson
Olga M. Davidson earned her Ph.D. in 1983 from Princeton University in Near Eastern Studies. She is on the faculty of the Institute for the Study of Muslim Societies and Civilizations, Boston University, where she has served as Research Fellow since 2009. From 1992 to 1997, she was Chair of the Concentration in Islamic and Middle Eastern Studies at Brandeis University. Since 1999, she has been Chair of the Board, Ilex Foundation. She is the author of Poet and Hero in the Persian Book of Kings (Cornell University Press: Ithaca, 1994; 2nd ed. Mazda Press: Los Angeles, CA, 2006; 3rd ed. distributed by Harvard University Press, 2013) and Comparative Literature and Classical Persian Poetry, Bibliotheca Iranica: Intellectual Traditions Series (Mazda Press: Los Angeles, CA, 2000; 2nd ed. distributed by Harvard University Press, 2013), both of which have been translated into Persian and distributed in Iran. Her articles include "The Haft Khwân Tradition as an Intertextual Phenomenon in Ferdowsi's Shâhnâma." In Honor of Richard N. Frye: Aspects of Iranian Culture (ed. C. A. Bromberg, Bernard Goldman, P.O. Skjærvø, A. S. Shahbazi), Bulletin of the Asia Institute 4 (1990) 209-215; "The Text of Ferdowsi's Shâhnâma and the Burden of the Past." Journal of the American Oriental Society 118 (1998) 63-68, and "The Burden of Mortality: Alexander and the Dead in Persian Epic and Beyond," Epic and History (David Konstan and Kurt Raaflaub, eds., Wiley-Blackwell, Malden / Oxford 2010) 212-222; "A pictorial aetiology of Ferdowsi as a transcendent poet." Ferdowsi, the Mongols and the History of Iran: Art, Literature and Culture from Early Islam to Qajar Persia, (ed. Robert Hillenbrand, A.C.S. Peacock, Firuza Abdullaeva, London-New York: I.B. Tauris, 2013) pp. 245-8, plates 9-10;  "Shāhnāma: um Épico Persa sobre Reis e Herois" Antiguidade e do Medievo, (ed. Dominique Santos:Blumnau 2014) pp. 179-195; "Aetiologies of the Kalīla wa Dimna as a Mirror for Princes,"  Global Medieval: Mirrors for Princes Reconsidered (ed. Regula Forster and Neguin Yavari; Harvard University Press, Cambridge MA 2015) pp. 42-57; "Parallel Heroic Themes in the Medieval Irish Cattle Raid of Cooley and the Medieval Persian Book of Kings," (ed. H.E. Chehabi and Grace Neville; Harvard University Press, Cambridge MA 2015) pp. 36-46.  "The Written Text as a Metaphor for the Integrity of Oral Composition in Classical Persian Traditions and Beyond." Singers and Tales in the 21st Century: The Legacies of Milman Parry and Albert Lord (ed. D. F. Elmer and P. McMurray). Classics@ Issue 14. http://nrs.harvard.edu/urn-3:hlnc.essay:DavidsonO.The_Written_Text_as_a_Metaphor.2016; "Monroe's Methodology in Analyzing Andalusī Meters and Its Relevance to a Comparative Analysis of a Classical Persian Meter, the mutaqārib."  The Study of al-Andalus: The Scholarship and Legacy of James Monroe (ed. Michelle M. Hamilton and David A. Wacks; Harvard University Press, Cambridge MA 2018) pp. 87-96; "Traces of Poetic Traditions about Cyrus the Great and his Dynasty in the Šahname of Ferdowsi and the Cyrus Cylinder." Cyrus the Great: Life and Lore (ed. M. Rahim Shayegan, Ilex Foundation Series 21, Washington, DC 2018) pp. 232–241; "On the Sources of the Shahnameh." A Celebration in Honor of Dick Davis: The Layered Heart, Essays on Persian Poetry (ed. A. A. Seyed-Ghorab; Mage Publishers, Washington, DC 2019), pp. 353–362; "Introductory Essay." The Arts of Iran in Istanbul and Anatolia: Seven Essays (ed. Olga M. Davidson and Marianna Shreve Simpson , Ilex Foundation Series 20, Washington, DC 2019), pp. 1–13. ""Applying a diachronic perspective in reconstructing precedents for the illustrations of the Great Mongol Shahnameh." Iran After the Mongols (ed. S. Babaie) 115–127. London 2019.
SoArt Short Film Festival's Jury (2022)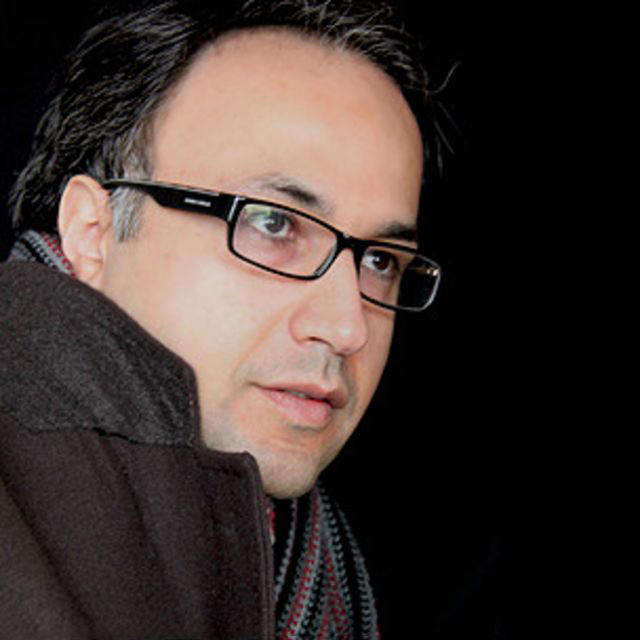 Hassan Solhjou
Hassan Solhjou, born in 1970, is a senior producer in BBC world Service. He studied cinema in Iran and the UK and so far he has made more than 10 films, mainly documentaries in and out of Iran. Some of these films have brought him some awards from National and international film festivals.
Here is the list of some of his films:
Persian New Yorker Stories (2016)
Image Latent (2014)
Daddy's School (2013)
Simin resident of wandering island (2012)
Throw a stone in to the water (2011)
The Birds I dreamed (2010)
In search of a healer (2007)
Fish talking ( 2006)
A Simple song of praising the sound (1992)
The night season (1991)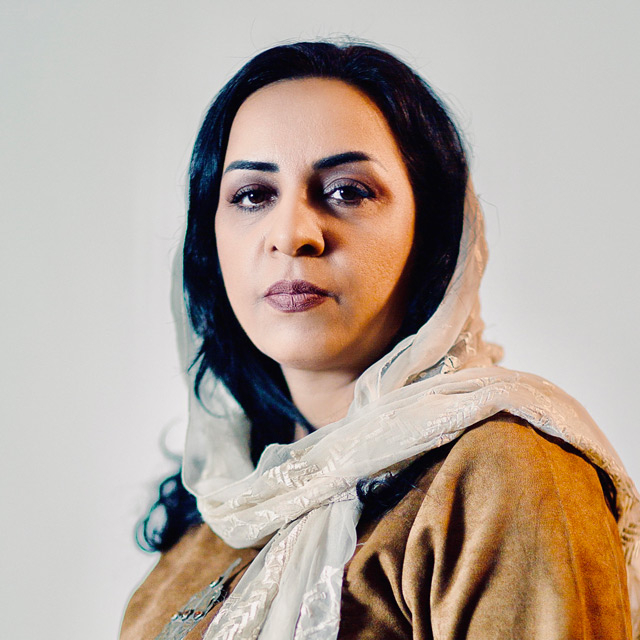 Roya Sadat
Roya Sadat is Afghanistan's first female award-winning producer, director and writer. Since the fall of the Taliban regime 20 years ago, she has founded:
• ROYA Film House ("RFH"), the first Afghan woman owned film company established in 2003;
• RFH Book and Film Club, where members get together to exchange ideas and discuss their thoughts on literary and film works;
• The annual Herat International Women's Film Festival, the first international film festival held inside Afghanistan where movies made by women filmmakers from all over the world have been screened;
• RFH Academy, where young aspiring film makers and artists are trained. Her films, produced under the Roya Film House banner, have won more the 50 international awards.
Roya Sadat was born in Herat, Afghanistan in 1983, during the Soviet war in Afghanistan. She has successfully brought touching stories about Afghan women to international film festivals after the fall of the Taliban regime in Afghanistan for the last two decades. She graduated from the Law and Politics Faculty of the University of Herat, Afghanistan and studied filmmaking at the Asian Film Academy of South Korea in 2006. She married Aziz Deildar, a Lecturer at Kabul University who is also a writer and filmmaker. They have two children, Arsalan and Awesta.
In 2003, she directed her first award-winning film, Three Dots, which she had written while living under Taliban rule. She thus became a role-model female Afghan film and television producer and director, who successfully brought important and poignant human stories from Afghanistan to international audiences. Here films and television dramas fostered dialogues among Afghan audiences. Since 2004, she has been invited to more than 60 international film festivals where she has won dozens of awards for her movies, "Three Dots", "Playing the Taar" and "A Letter to the President", which was selected as the official entry from Afghanistan for the Best Foreign Language Film at the 90th Academy Awards.
With 20 years of experience in producing, writing and directing acclaimed films which told the stories of Afghans, especially of the women and other vulnerable groups who faced human rights abuses in Afghanistan, she has established herself as a pivotal figure in international film, television and human rights realms. In August 2021, the Taliban took over Afghanistan once again forcing Roya and her family to flee to the United States where they have resettled and plans to continue telling the story of Afghans in this critical period of the country's history.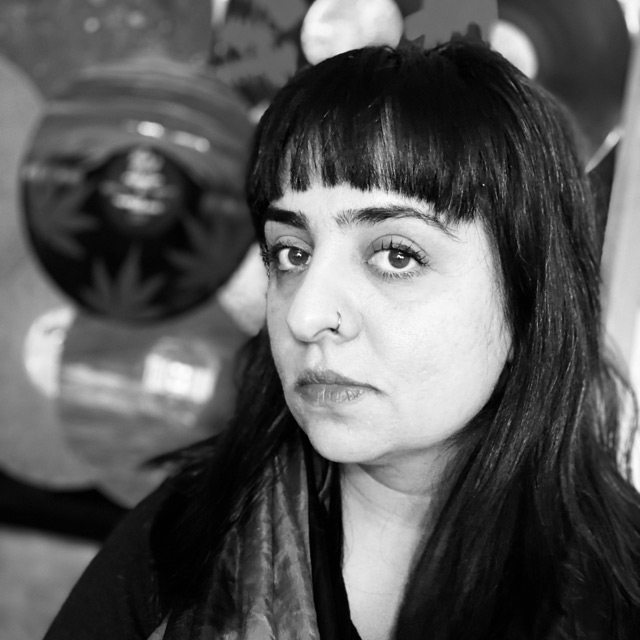 Alka Sadat
Alka is an award-winning Afghan documentary filmmaker whose films explore social issues and injustices in her native country, most notably the challenges faced by women and children. Sadat cofounded the Roya Film House (RFH), an independent Afghan film company with a focus on human rights, and coordinated the first Afghanistan International Women's Film Festival from 2013 She study in Italy.
Born in Herat, Afghanistan, in 1988, Sadat was a young child when the Taliban came to power. Her mother, not wanting her and her sisters to go uneducated, broke the law by teaching them at home. When the Taliban regime was abolished, Sadat started working with her sister Roya Sadat making films, establishing the Roya Film House (RFH) in 2003. She also worked as the dress designer on the film Three Dots.
Sadat's first documentary film, First Number, was awarded the Afghan Peace Prize. She followed that with another short film, We Are Post-modernist, which she wrote, directed and shot. The film received the Best Camera Work award at the Kabul Film Festival.
Following her 2006 documentary, Ma By For You, Sadat was invited to participate in international film festivals. Her next documentary, 1,2,3?, was named Best Film at the International Trevignano Film Festival in Italy, the Bahrain Human Rights International Film Festival, and the International Almaty Film Festival in Kazakhstan.
Half Value Life, Sadat's 2008-2009 look at how women were faring in Afghanistan, received six festival awards: Best Director, Kabul International Film Festival (2008); International Young Talent Competition — Generation DOK, Afghanistan Film Festival (2008); Best Film, Egypt Film Festival (2008); Best Film, Bilder vom Film festival, Germany (2009); Public Liberties; Human Rights Award, Aljazeera International Documentary Film Festival (2011); and First Place, Documentaries, Women's Voices Now Film Festival, Los Angeles (2011).
Working with the Pangea Foundation from 2008 to 2009, Sadat made a documentary film titled A Woman Sings in the Desert, for which she received the Best Director award at the Kabul Film Festival. While studying filmmaking in Italy in 2009, she made a film in Treviso about the Iranian singer Mohsen Namjoo. She started working for Colors magazine (based in Italy) in 2010 and made a short documentary, Kabul Sea. In the same year, she filmed Beginning of Eagle 4 for Tolo TV, Afghanistan's most popular television station. In 2011, Sadat's long-form documentary, After 35 Years, captured the struggles due to the lack of family law in the Afghan judicial system. The following year, Sadat worked with Afghan musician and filmmaker Rafi Behroozian on a short documentary, Eyewitness.
From 2012 to 2013, Sadat made three films for the United Nations Assistance Mission in Afghanistan's "Afghanistan: Ten Years On" documentary series, which explored efforts by UN agencies and the international community to help Afghanistan rebuild the country and its institutions: The Elimination of Violence Against Women; The Elimination of Violence Against Children; and The Elimination of Violence Against Police. Sadat is currently making a film about elite Afghan Army commandos, Afghanistan Night Story and serves
In 2016 the film got Best Of Category Remi Special Jury Award from 49th Annual Worldfest Houston In USA  best future documentary film award from The the afghan international film festival in Stockholm
2016/2017 she make a documentary film with Foad Dehqanpour about Afghan refugee children in Nederland  (Fleur op 'e Flecht) documentary film was produced by Omrop Fryslân TV it broadcasted form NPO 2, NPO; Omrop Fryslân TVs
Mahmood Karimi-Hakak
Mahmood Karimi-Hakak is a former professor at Town Sun University in Maryland, SMU in Texas, Sony in New York and Antwerp University in Belgium, and Tarbiat Modares and Soura Universities in Iran. He currently serves as Professor and Director of the Theater and Cinema Department at Cena University in New York State. Karimi-Hakak is also the founder and director of the Hidden Cinema Festival, which has been operating for seven years.
Mahmood Karimi-Hakak's artistic work includes more than 70 theatrical works, 6 documentaries and feature films, 3 poetry books, 6 plays and dozens of articles, interviews, translations and reviews. Karimi-Hakak has won five international awards and accolades, including the Fulbright Award and the Raymand C Kennedy Award.