SoArt Club, in addition to supporting artists and introducing them in international exhibitions, tries to help the growth and strengthening of civil society in Iran by designing and implementing numerous and diverse training courses.
2021 SoArt Festival's Visual Arts Section Jury
---
William Oberst
William Oberst holds an MFA in painting from Stony Brook University and a Ph.D. in philosophy from Claremont Graduate University. He taught painting and drawing in the Stony Brook Art Department for more than a decade, as well as courses in the history of ideas for the university's Honors College.
In addition, he directed its Living Learning Centers organization and was the founding director of its University Scholars program for high-achieving students, for which he was awarded the Distinguished Faculty Service Award in 2002. Selected one of Today's Masters by Fine Art Connoisseur magazine, his paintings are in collections in Italy, Canada, and the United States. He maintains a studio-residence in downtown North Adams, Massachusetts, where he continues his art practice and research in the foundations of representational art.
For more information on William Obrest's background and works, you can visit his personal website at williamoberst.com.
---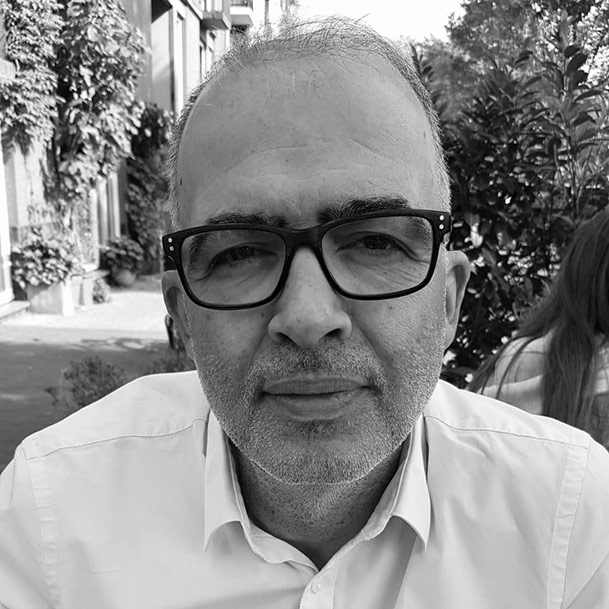 Kamran Ashtary
Kamran studied art at the Rietveld Academy in Amsterdam and at The Cooper Union for the Advancement of Science and Art in New York City.
His work has been shown in solo shows and group exhibitions in The Netherlands, Iran, California, and New York, as well as published in various books and magazines all over the world.
In addition, Kamran has designed and curated exhibitions in New York, California, Iran, and the Netherlands.
Kamran is also the designer and editor of the 2010 book, Hope, Votes & Bullets, a co-author of the blog View from Iran (viewfromiran.blogspot.com), and the book Iran: View from Here. His photographs of Iran were published in the book, Iran Ist Anders, published in Switzerland.
His most recent book is Connecting Memories, a collection of photographs, illustrations, and essays documenting his research into the Holocaust.
Website/Portfolio:  www.kamranashtary.com
---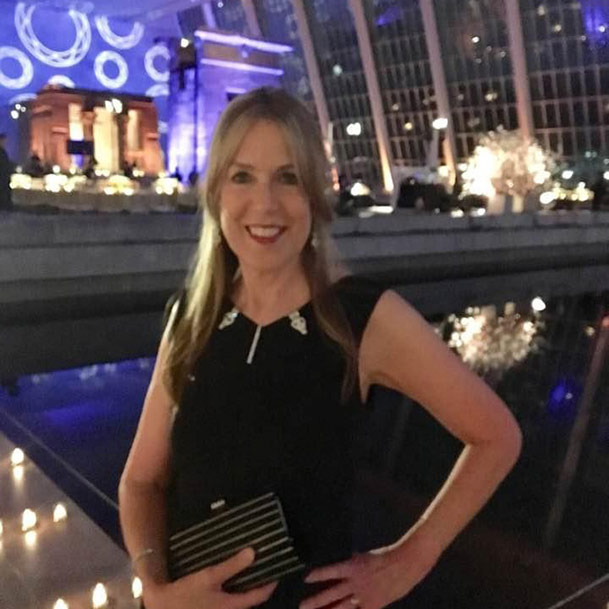 Olga M. Davidson
Olga M. Davidson earned her Ph.D. in 1983 from Princeton University in Near Eastern Studies. She is on the faculty of the Institute for the Study of Muslim Societies and Civilizations, Boston University, where she has served as Research Fellow since 2009. From 1992 to 1997, she was Chair of the Concentration in Islamic and Middle Eastern Studies at Brandeis University. Since 1999, she has been Chair of the Board, Ilex Foundation. She is the author of Poet and Hero in the Persian Book of Kings (Cornell University Press: Ithaca, 1994; 2nd ed. Mazda Press: Los Angeles, CA, 2006; 3rd ed. distributed by Harvard University Press, 2013) and Comparative Literature and Classical Persian Poetry, Bibliotheca Iranica: Intellectual Traditions Series (Mazda Press: Los Angeles, CA, 2000; 2nd ed. distributed by Harvard University Press, 2013), both of which have been translated into Persian and distributed in Iran. Her articles include "The Haft Khwân Tradition as an Intertextual Phenomenon in Ferdowsi's Shâhnâma." In Honor of Richard N. Frye: Aspects of Iranian Culture (ed. C. A. Bromberg, Bernard Goldman, P.O. Skjærvø, A. S. Shahbazi), Bulletin of the Asia Institute 4 (1990) 209-215; "The Text of Ferdowsi's Shâhnâma and the Burden of the Past." Journal of the American Oriental Society 118 (1998) 63-68, and "The Burden of Mortality: Alexander and the Dead in Persian Epic and Beyond," Epic and History (David Konstan and Kurt Raaflaub, eds., Wiley-Blackwell, Malden / Oxford 2010) 212-222; "A pictorial aetiology of Ferdowsi as a transcendent poet." Ferdowsi, the Mongols and the History of Iran: Art, Literature and Culture from Early Islam to Qajar Persia, (ed. Robert Hillenbrand, A.C.S. Peacock, Firuza Abdullaeva, London-New York: I.B. Tauris, 2013) pp. 245-8, plates 9-10;  "Shāhnāma: um Épico Persa sobre Reis e Herois" Antiguidade e do Medievo, (ed. Dominique Santos:Blumnau 2014) pp. 179-195; "Aetiologies of the Kalīla wa Dimna as a Mirror for Princes,"  Global Medieval: Mirrors for Princes Reconsidered (ed. Regula Forster and Neguin Yavari; Harvard University Press, Cambridge MA 2015) pp. 42-57; "Parallel Heroic Themes in the Medieval Irish Cattle Raid of Cooley and the Medieval Persian Book of Kings," (ed. H.E. Chehabi and Grace Neville; Harvard University Press, Cambridge MA 2015) pp. 36-46.  "The Written Text as a Metaphor for the Integrity of Oral Composition in Classical Persian Traditions and Beyond." Singers and Tales in the 21st Century: The Legacies of Milman Parry and Albert Lord (ed. D. F. Elmer and P. McMurray). [email protected] Issue 14. http://nrs.harvard.edu/urn-3:hlnc.essay:DavidsonO.The_Written_Text_as_a_Metaphor.2016; "Monroe's Methodology in Analyzing Andalusī Meters and Its Relevance to a Comparative Analysis of a Classical Persian Meter, the mutaqārib."  The Study of al-Andalus: The Scholarship and Legacy of James Monroe (ed. Michelle M. Hamilton and David A. Wacks; Harvard University Press, Cambridge MA 2018) pp. 87-96; "Traces of Poetic Traditions about Cyrus the Great and his Dynasty in the Šahname of Ferdowsi and the Cyrus Cylinder." Cyrus the Great: Life and Lore (ed. M. Rahim Shayegan, Ilex Foundation Series 21, Washington, DC 2018) pp. 232–241; "On the Sources of the Shahnameh." A Celebration in Honor of Dick Davis: The Layered Heart, Essays on Persian Poetry (ed. A. A. Seyed-Ghorab; Mage Publishers, Washington, DC 2019), pp. 353–362; "Introductory Essay." The Arts of Iran in Istanbul and Anatolia: Seven Essays (ed. Olga M. Davidson and Marianna Shreve Simpson , Ilex Foundation Series 20, Washington, DC 2019), pp. 1–13. ""Applying a diachronic perspective in reconstructing precedents for the illustrations of the Great Mongol Shahnameh." Iran After the Mongols (ed. S. Babaie) 115–127. London 2019.
---
2021 SoArt Short Film Festival's Jury
---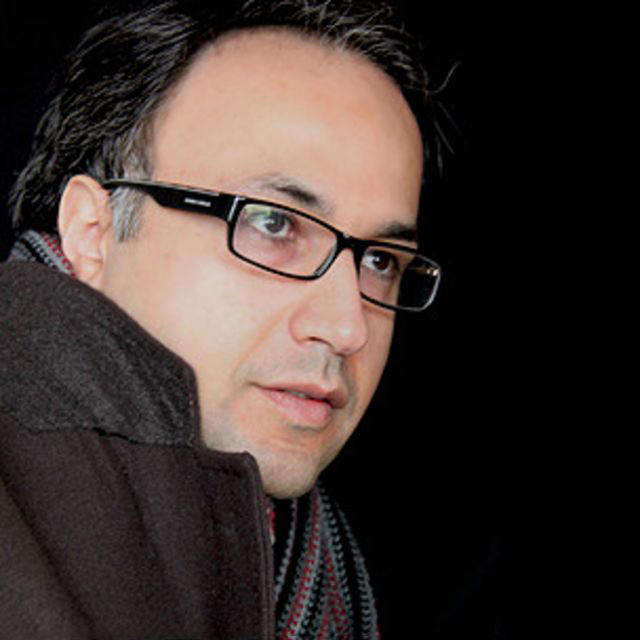 Hassan Solhjou
Hassan Solhjou, born in 1970, is a senior producer in BBC world Service. He studied cinema in Iran and the UK and so far he has made more than 10 films, mainly documentaries in and out of Iran. Some of these films have brought him some awards from National and international film festivals.
Here is the list of some of his films:
Persian New Yorker Stories (2016)
Image Latent (2014)
Daddy's School (2013)
Simin resident of wandering island (2012)
Throw a stone in to the water (2011)
The Birds I dreamed (2010)
In search of a healer (2007)
Fish talking ( 2006)
A Simple song of praising the sound (1992)
The night season (1991)
---
Mahmood Karimi-Hakak
Mahmood Karimi-Hakak is a former professor at Town Sun University in Maryland, SMU in Texas, Sony in New York and Antwerp University in Belgium, and Tarbiat Modares and Soura Universities in Iran. He currently serves as Professor and Director of the Theater and Cinema Department at Cena University in New York State. Karimi-Hakak is also the founder and director of the Hidden Cinema Festival, which has been operating for seven years.
Mahmood Karimi-Hakak's artistic work includes more than 70 theatrical works, 6 documentaries and feature films, 3 poetry books, 6 plays and dozens of articles, interviews, translations and reviews. Karimi-Hakak has won five international awards and accolades, including the Fulbright Award and the Raymand C Kennedy Award.
---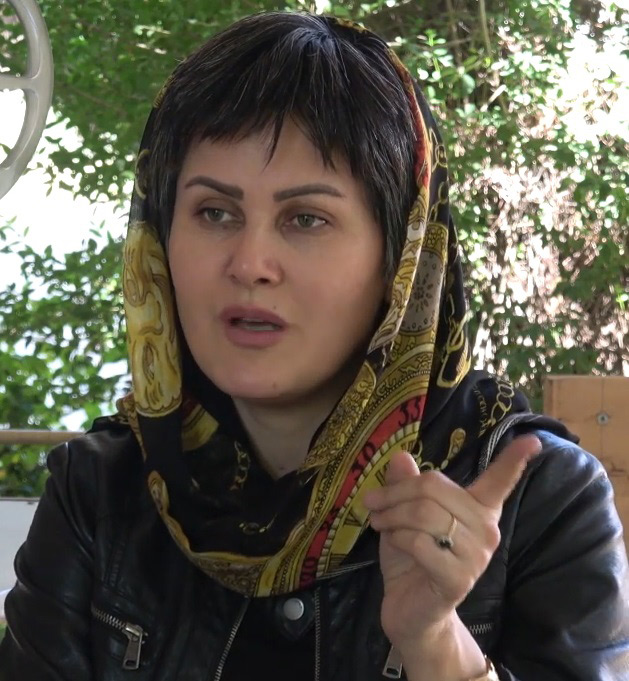 Sahraa Karimi
Sahraa Karimi ( born 21 May 1983) is an Afghan film director and the first female chairperson of the Afghan Film Organisation (Afghan Film). Prior to her escape from Afghanistan during the 2021 fall of Kabul, she was the first and the only woman in Afghanistan who has had a PhD in cinema and filmmaking.
Karimi was born and raised in Tehran, educated in Slovakia, and went back to Afghanistan in 2012 where she lived and worked until her escape from the country in 2021 during the fall of Kabul. She received her PhD degree in the field of Cinema (Fiction Film Directing & Screenwriting) from the Film and Television Faculty of the Academy of Music and Performing Arts in Bratislava. Light Breeze, a documentary she made during her time in the academy, went on to win as the Best Short Fiction Film at the Sun in a Net Awards (the highest film awards in Slovakia).
On returning to Afghanistan, she helped open Kapila Multimedia House to promote independent Afghan filmmakers. In 2019, she became the first female chairperson of the government-owned Afghan Film since it began in 1968. She was the only woman to apply for the job, and was competing against four others, all of whom were men.
Her first professional work was a documentary, Searching for Dream, which was exhibited at the Dhaka International Film Festival in 2006. Her other notable works include Afghan Women behind the Wheel, which won around 20 awards at major film festivals, including Academy awards in Slovakia and the best documentary film award at the 13th Dhaka International Film Festival. In 2019 she directed the film Hava, Maryam, Ayesha, which premiered at the Venice Film Festival and was nominated for an Orizzonti/ Horizon Prize (award for Best Film).
Karimi was the leading organizer of protests against Kabul Municipality's plans to demolish the once famous Cinema Park in the city. She and cultural activists and filmmakers were against the destruction of the 1950s cinema that fell into disarray, calling it "catastrophic" to the city's culture and history. The demolition went ahead in November 2020 and Karimi had to be forcibly moved by police from the cinema to allow it to take place. A photo of her weeping as the demolishers came went viral on social media.
---